Online Giving ($1000.00 limit per online transaction)
Thank you for your partnership with us in serving our community through giving to God's work.
Click the "Give Online" box below for secure online giving. You may choose General Budget, High 5 Building Drive, or Special Gift – Occasional. (Special Gift – Occasional is for opportunities like Youth Camp, a benevolence need, or helping out a local school. When there is not a special gift opportunity active, gifts designated in this manner will be applied to the general fund.)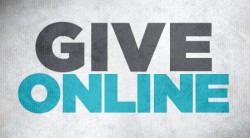 Mailing address
The Church Next Door
PO Box 26148
Prescott Valley, Arizona 86312
All gifts are tax deductible and a yearly receipt of your giving will be sent to you.