What is a Missional Community?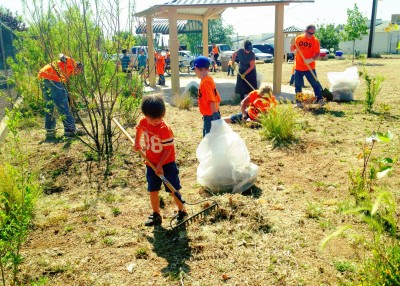 On Sundays we come together as one larger church gathering, here in Prescott Valley, AZ. Throughout the week we also gather as many missional communities all over the Prescott area. What is a Missional Community? What are they about? We like to call them MC's for short. Our heartbeat is to gather and to go, serving our community together. An MC is a group of people building meaningful relationships, taking part in God's mission together, sharing Jesus in tangible ways.
Heartbeat of a Missional Community (Gather & Go)
Gather
MC's are built around a regular gathering in someone's home. You can expect food, fellowship, encouragement and support in your relationship with God, and just growing with others as part of God's family on mission together.
Go
Regularly, your MC will skip the gathering and share Jesus in ways that are seen, heard, and felt. This may mean everyone hosting a party, practicing hospitality, or serving together to meet a need– All building relationships on which the good news of Jesus can travel!
Priorities in Motion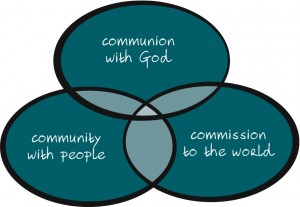 Communion with God
Praying, engaging His Word, worshiping and enjoying Him
Community with People
Eating, sharing, growing, serving, having fun, supporting, and encouraging each other
Commission to the World
Reaching, helping, giving, going, revealing Jesus, and sharing the Gospel in tangible ways
Want to find a Missional Community near you?
Click here:  Find a Missional Community